2022.05.26
AGENT
ASTRO 2022 Japan concert on June 3rd (Fri.) and 4th (Sat.), merch lineup reveal!Mobile orders will be accepted starting 18:00 on 5/27 (Fri)!!
/
The official merch lineup for the 3rd ASTROAD to JAPAN [STARGAZER] has been revealed!
Many Japan-only designs will be available, and the ASTRO OFFICIAL LIGHT STICK ver.2 will be on resale!
\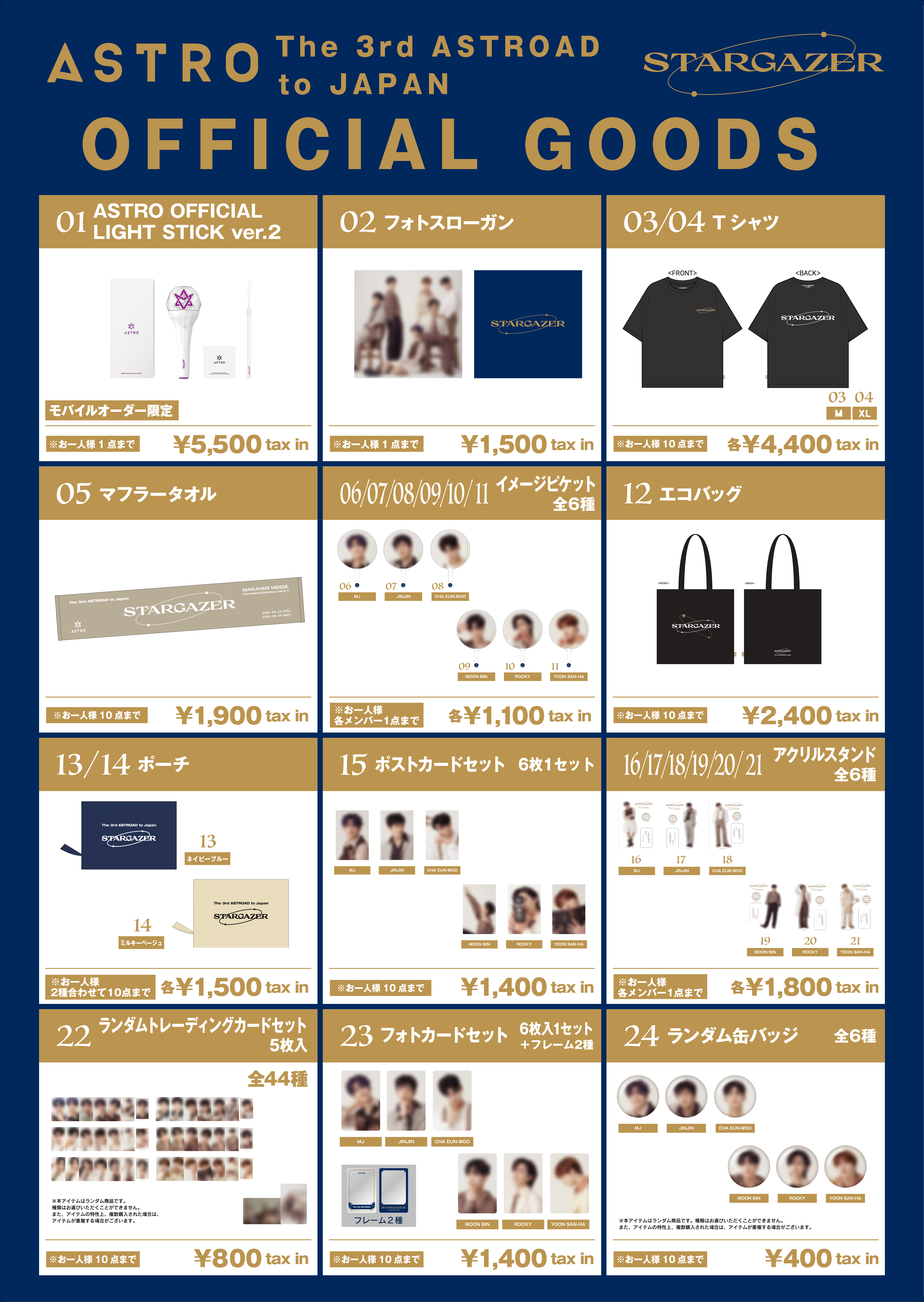 *ASTRO OFFICIAL LIGHT STICK ver.2 will only be available for purchase through mobile orders. Please note, that it will not be available for sale at the venue.
*Limited quantity. Available on a first come, first served basis.
The following 2 methods will be available to purchase the merch.
➀Mobile order (pre-order for pickup at the venue)
②Direct sales on the day of(Priority given to those who have applied in advance for the free "merchandising tickets" using the LINE app.)
Mobile orders will start at 18:00 on Friday May 27th on the special order website.
Let's all support ASTRO with official merch on the day of the performance!
・・・・・・・・・・・・・・・・・・・・
For more information on merch sales↓↓↓
https://official-goods-store.jp/astro/
* Please read and accept the precautions described on the website prior to using the website.
・・・・・・・・・・・・・・・・・・・・