2022.07.05
AGENT
CHA EUN-WOO Fan meeting <2022 Just One 10 Minute [Starry Caravan] In JAPAN>
/
We are pleased to announce CHA EUN-WOO Fan meeting <2022 Just One 10 Minute [Starry Caravan] In JAPAN>!!
\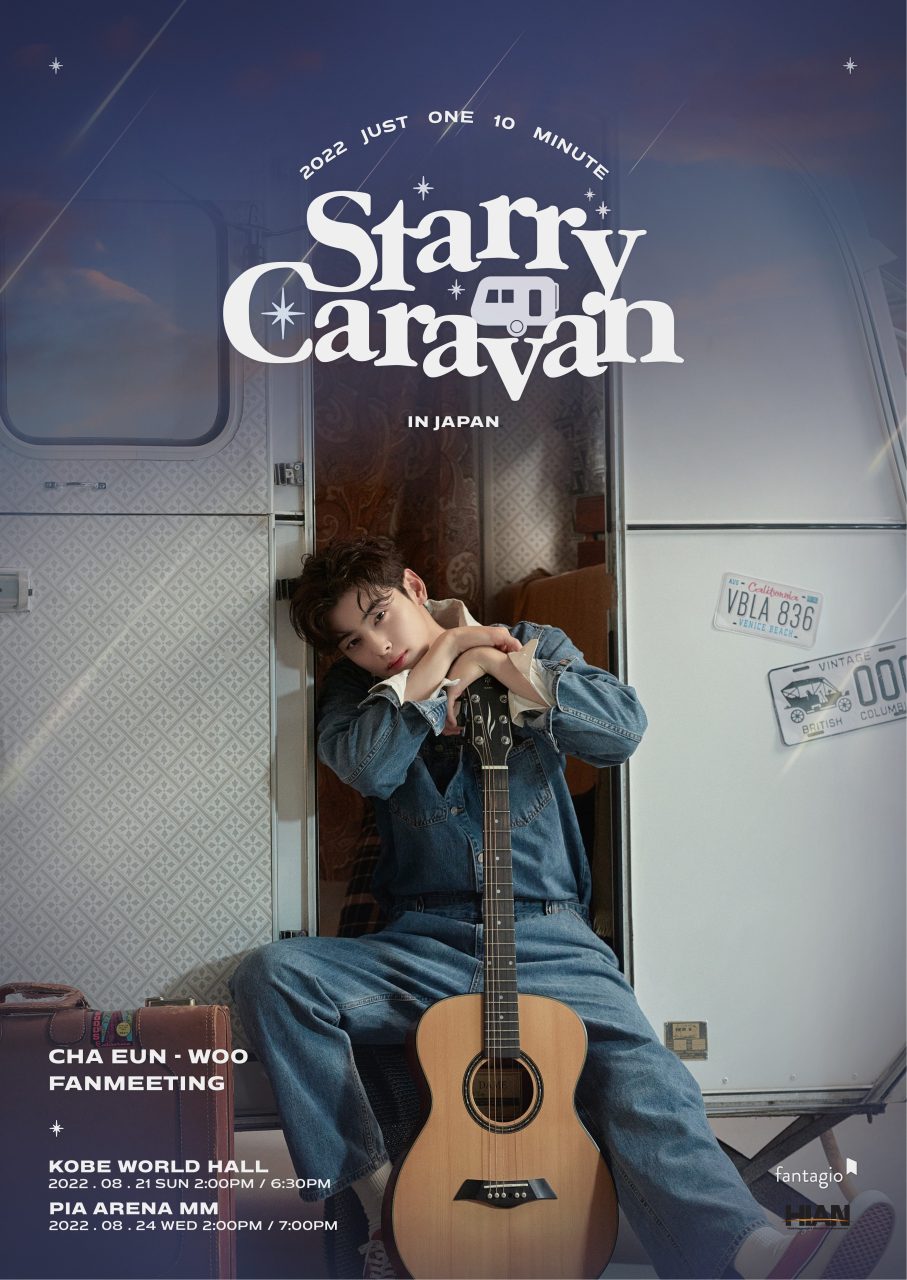 CHA EUN-WOO's long-awaited fan meeting will be held in Japan!
【Event Schedule】
[Hyogo] Kobe World Memorial Hall
Date: 8/21 (Sun)
Doors Open: 13:00/ Starts: 14:00
Doors Open: 17:30/ Starts 18:30
◇For all inquires◇
SOGO OSAKA
Tel: 06-6344-3326
Hours: Weekdays 14:00~16:00 *Except Saturdays, Sundays and holidays
[Kanagawa] PIA Arena MM
Date: 8/24 (Wed)
Doors Open: 13:00/ Starts: 14:00
Doors Open: 18:00/ Starts 19:00
◇For all inquires◇
Ticket PIA Information
Tel: 0570-02-9111
Weekdays 10:00~18:00
【Prices】
All reserved seating ¥9,900 (tax incl.)
【Quantity limit】
2 tickets per person per show (Guests may apply for more than 1 show)
* No refunds except for cancelled performances.
* Preschool children will not be allowed entry
* Please read the "Precautions" and " Infection Prevention Guidelines" before purchasing tickets.
————————
◆ASTRO JAPAN OFFICIAL FANCLUB Advanced Lottery Reservations◆
7/7/2022 (Thu) 12:00 ~ 7/17 (Sun) 23:59
*Eligibility: members who are able to login to the FANCLUB website during the application period
◆Play Guide Pre-sale◆
7/28/2022 (Thu) 18:00 ~ 7/31 (Sun) 23:59
◆General Sales◆
8/31/2022 (Sat)
*Tickets will be issued on the same day.