2022.08.22
AGENT
CHA EUN-WOO Fanmeeting 2022 Just One 10 Minute [Starry Caravan] In JAPAN>Official Report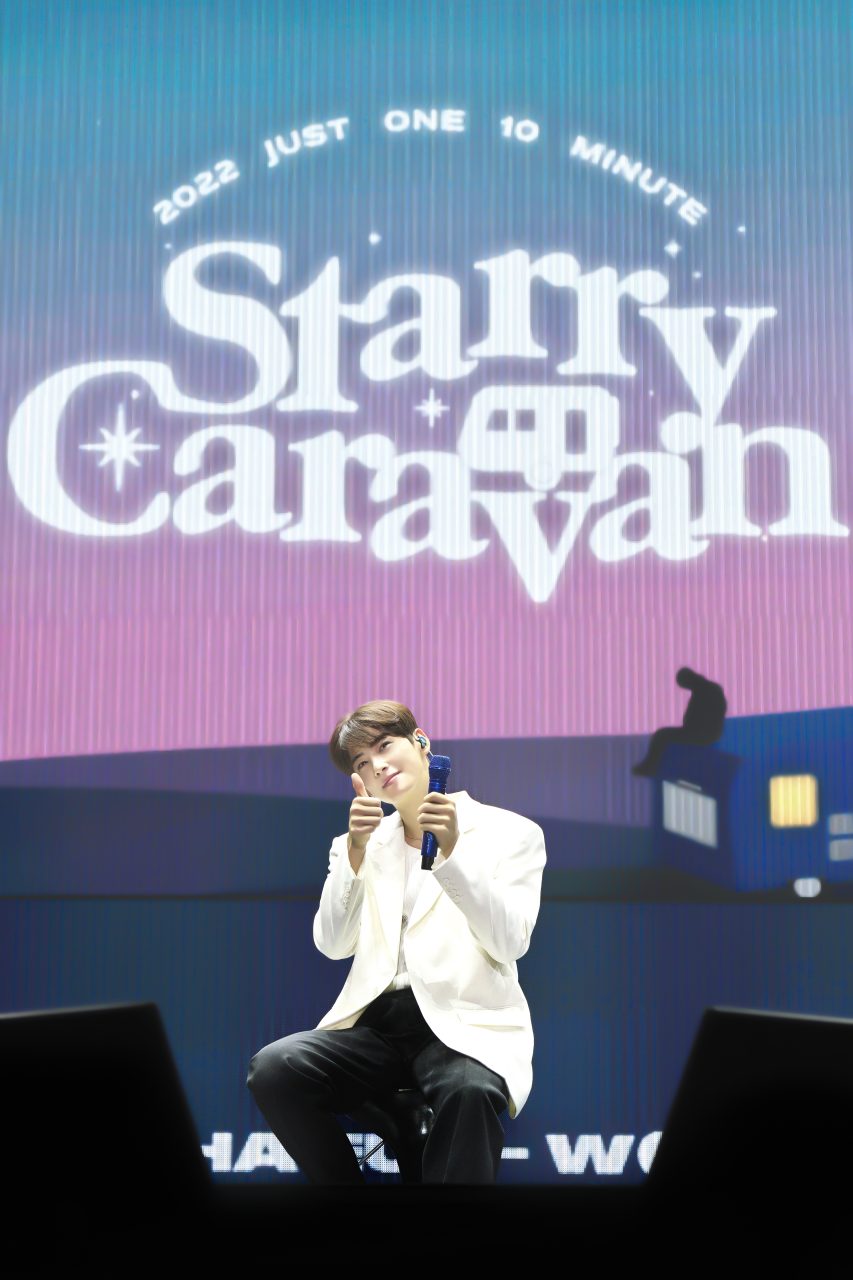 ASTRO member and actor, CHA EUN-WOO, has launched his first solo live audience fan meeting in Japan "2022 Just One 10 Minute [Starry Caravan] In JAPAN" starting on August 21st with the World Memorial Hall show in Hyogo.
CHA EUN-WOO got his big break from his first starring role in "My ID is Gangnam Beauty" (JTBC) for his beautiful looks that appeared to come right out of the story.
He has starred in many other works such as "Rookie Historian Goo Hae Ryung" (MBC), "True Beauty" (tvN) etc., quickly spreading his popularity to the world. And starting in 2019, under the title "Just one 10 Minute" he began his fan meeting tour. During the first year, he toured a total of 5 cities (Hong Kong (SAR), Taipei, Bangkok, Manila, and Kuala Lumpur) and in 2021, when the tour was held online, fans from some 150 countries around the world participated.
This year, the 3rd installment of the series, subtitled "Starry Caravan", started in July with a tour of Indonesia, Thailand, the Philippines, and Japan, with plans to head to Korea in September, under the concept of "CHA EUN-WOO travelling around the work in a camper to meet his fans."
And today we are pleased to share the official report on part 1 of the Kobe show on August 21st (Sun), which also happened to be the opening day of the Japan tour.
"Hi Everyone, did you miss me?" He asked as he appeared on stage smiling and waving his hands. He began the show by singing his solo song "First Love" from ASTRO's latest album "Drive to the Starry Road" and actively called out to the audience "Everyone, Clap your hands" to create a sense of unity. And when he glanced into the camera, the audience couldn't help but let out a dreamy sigh. "It's been a long time. I really missed you all. Let's have a fun and happy time together today." He exclaimed as he started off the show.
This was his first time visiting Kobe in 3 years, with the last time being ASTRO's fan party "2019 ASTRO JAPAN FANPARTY ~Wanna Be My Star~". The day before the show, he ate one of his favorite dishes, beef cutlet, but said "I also wanted to drink a draft beer, but I held back because it was before the show. I was nervous about coming to Japan to hold a fan meeting by myself, and I was worried if a lot of people would come. But I am so excited and happy that so many people showed up" he said, while looking around the packed venue. Tickets for the Kobe World Memorial Hall, and the PIA Arena MM show on the 24th, have both sold out. In June, ASTRO attracted a total of 40,000 people in just 2 shows, and as a solo artist, CHA EUN-WOO has proved himself as a star of the new generation, attracting 32,000 people in an arena class venue
As this was a fan meeting, in addition to musical performances, talk sessions were also held. The "Truth Check" session, in which CHA EUN-WOO himself judged the authenticity of his character as imagined by fans, the "5-minute tour of his works" in which he guided the audience through his past works and recreated famous lines, and the "Self-Sculpture Making" session, showing his artistic sense, allowed the audience to enjoy the true face of CHA EUN-WOO.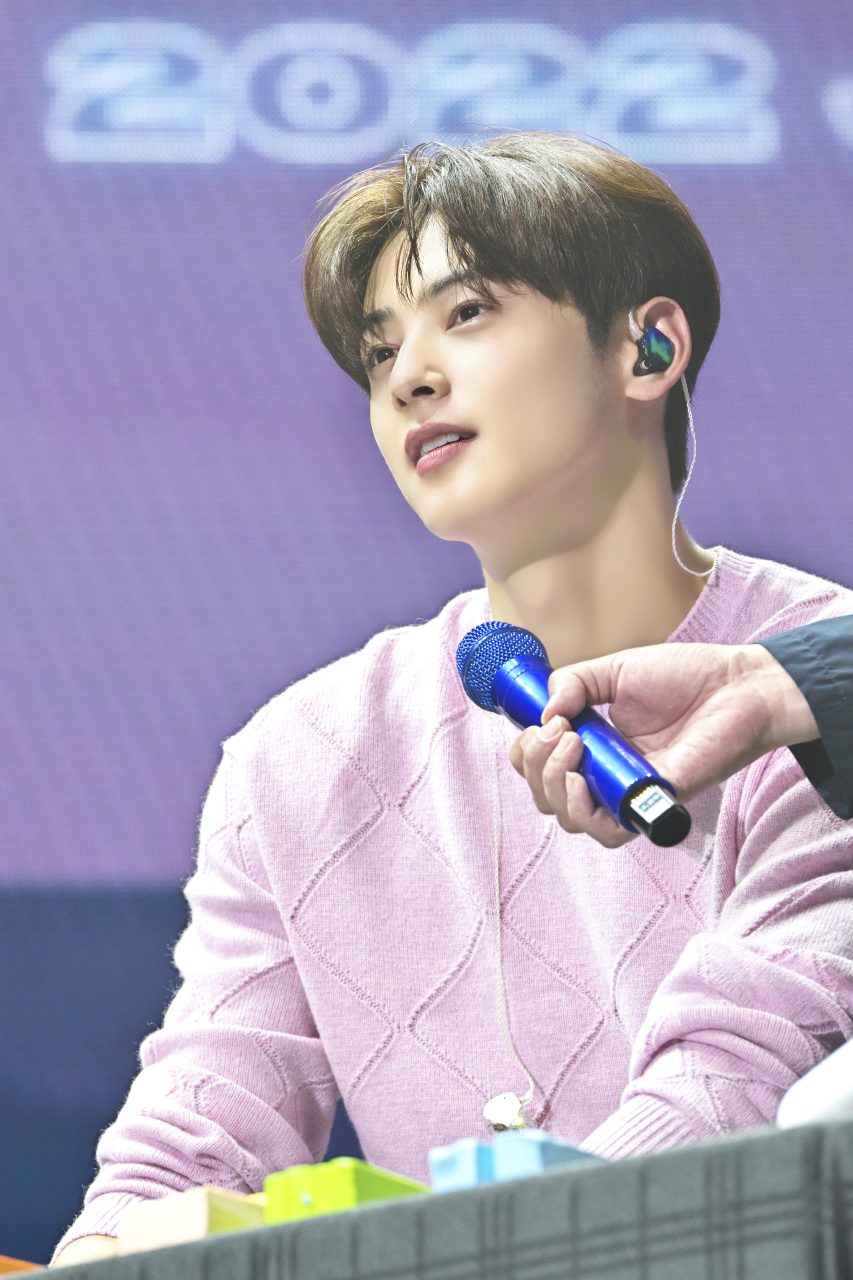 During the musical portion, he sang the dramatic ballad "Don't Cry, My Love" ("Under the Oak Tree" OST), acoustic ballad "Focus On Me" ("The Villainess is a Marionette" OST) which made his sweet voice stand out, and the refreshing "Love so Fine" ("True Beauty" OST), in addition to other OST songs he has participated on as a solo artists. He also sang "Aloha" ("Hospital Playlist" OST), which he covered on YouTube, saying "I want to sing this for everyone since it has the same title as ASTRO's fan name".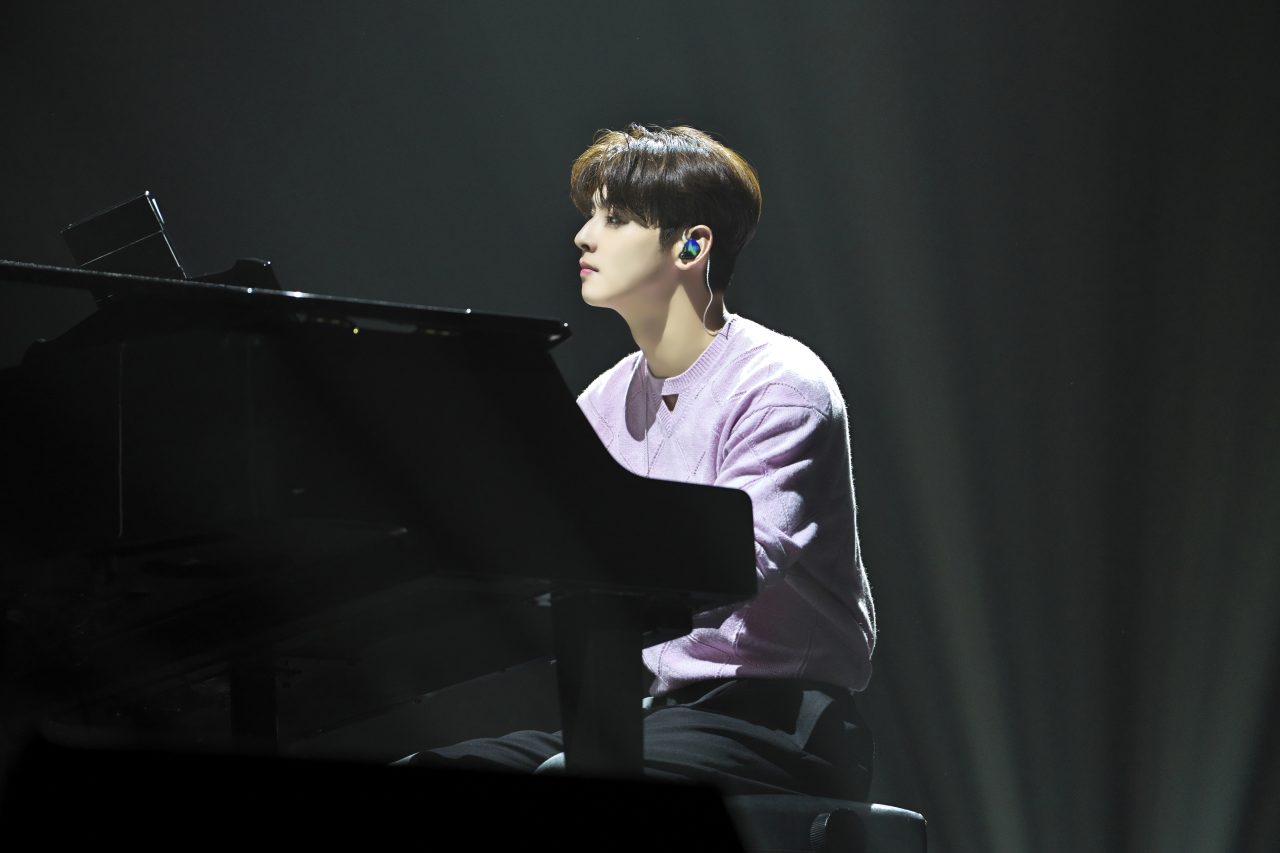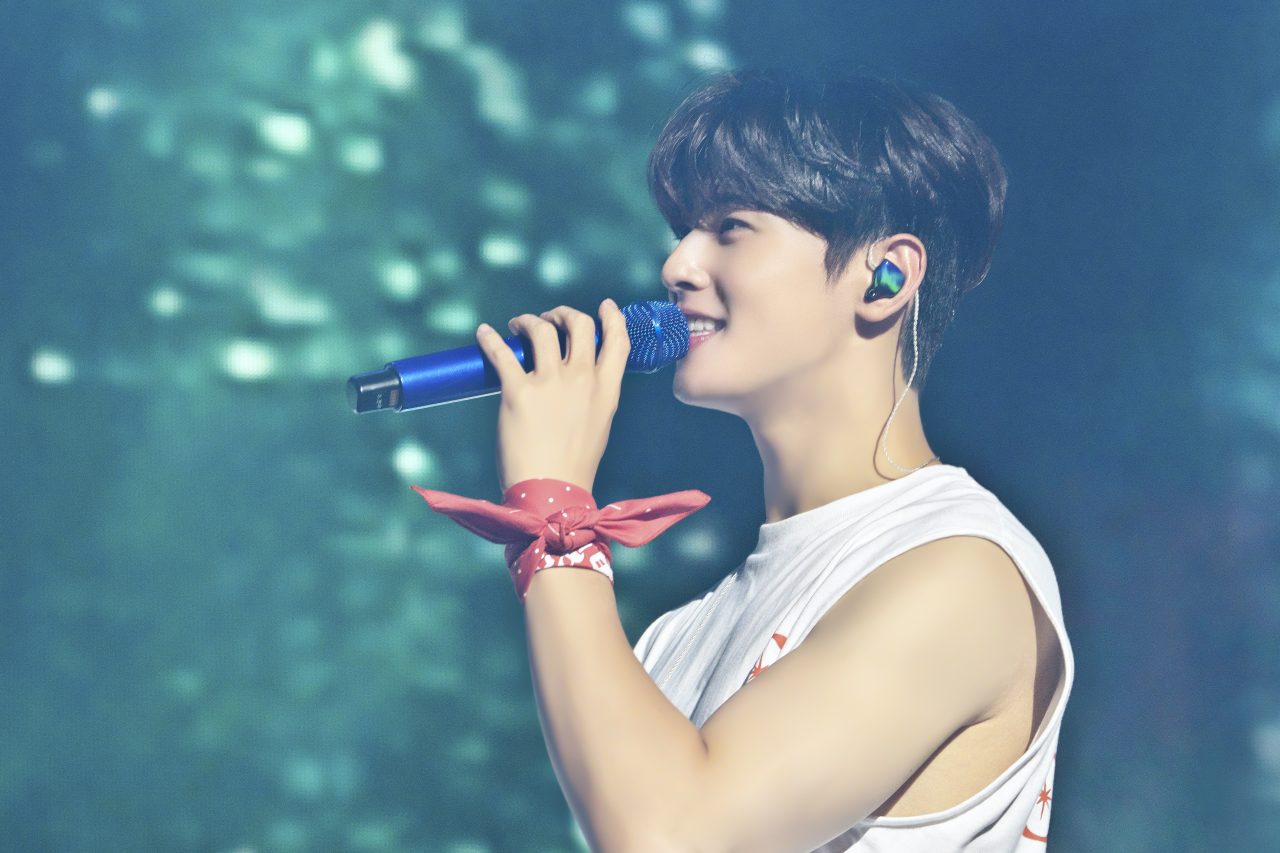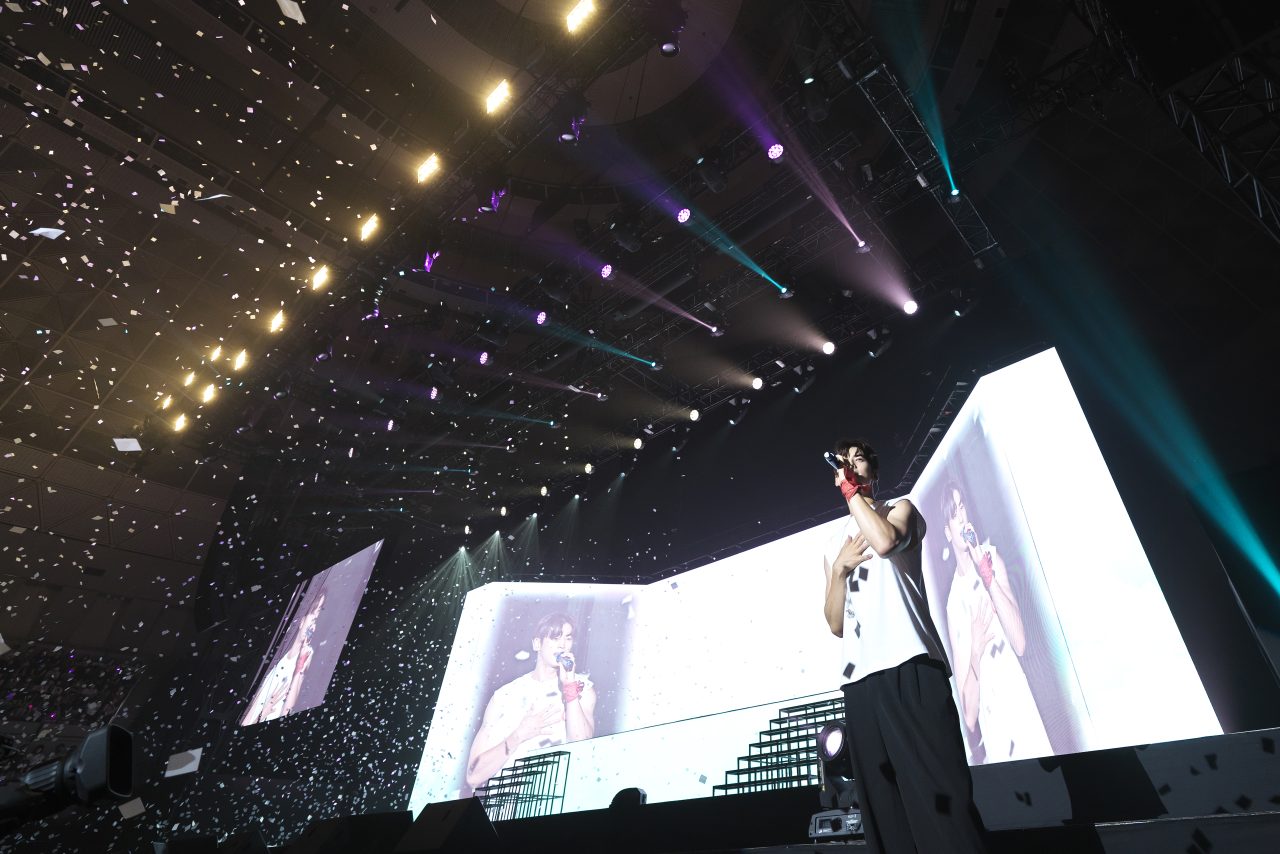 In his closing remarks, he said, "Thank you for the warm welcome and passionate gaze you give me every time I come. It has been a long time since I have been in Japan, so I really enjoyed being able to have an in person event. But I regret that I could not hear from my fans (due to COVID infection prevention measures). For that reason, I hope to come see you again in the near future." He promised to return to Japan again. During the talk, he tried to speak in Japanese as much as possible and gave gentle glances to the audience, and we could fully feel his love for his fans at the event.
On August 24, a fan meeting will be held at Pia Arena MM in Kanagawa, Japan.