2022.02.21
AGENT
LABEL
HIAN has decided to back up the activities of the very popular K-POP artist "ASTRO", as their agent in Japan! MOONBIN&SANHA (ASTRO)'s 2nd Mini Album will also be sold with special offers only in Japan!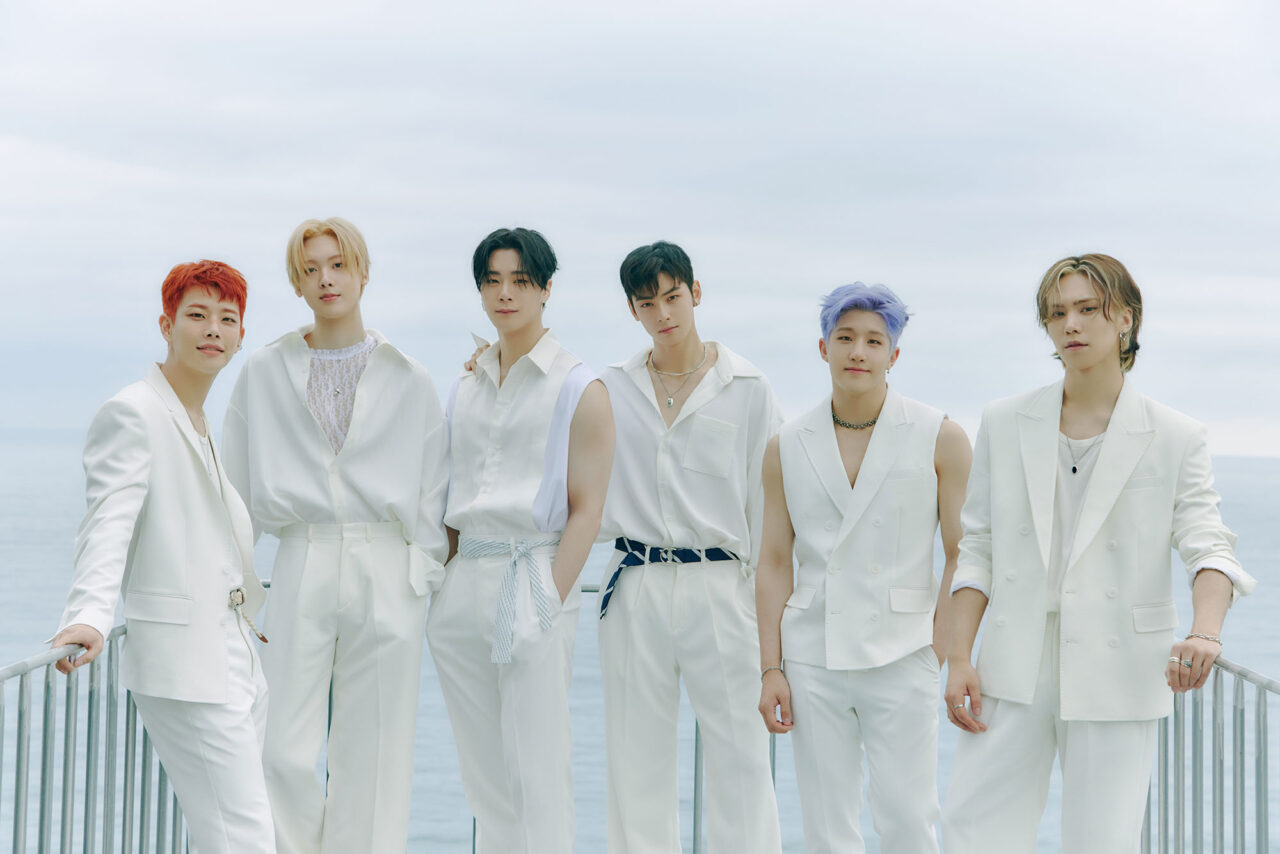 HIAN, a Japan-Korea entertainment joint venture company jointly established by LDH JAPAN, a global entertainment company that roster artists such as EXILE and J SOUL BROTHERS III, and TGCK Partners, a South Korean investment venture capital firm specializing in cultural content, has announced that it will back the activities of the very popular K-POP artist "ASTRO" in Japan.
ASTRO is a six-member boy group that has gained popularity for their high visual appeal and the star power of each individual member. Appearing in WEB dramas since even before their debut, they made their long-awaited debut in Korea in 2016. ASTRO's unique and refreshing concept has attracted fans from around the world and in 2020, their first online concert "2020 ASTRO LIVE on WWW." was distributed worldwide.
In 2021, ASTRO released their 2nd Full Album "All Yours" (No.1 on the Korean version of the Oricon Weekly Chart) and 8th Mini Album "SWITCH ON" (No.2 on the Korean version of the Oricon Weekly Chart). They have proved their popularity in Japan as well.
Starting with Cha Eun-woo, who starred in the Korean drama "True Beauty" which is highly popular in Japan as well, each member is active in various fields including, dramas, variety shows, and music production.
They pursue their music activities with a constant attitude of care for their fans, and they are continuing to attract fans from all over the world.
Last year, ASTRO distributed and released two songs through HIAN's label, "All Good-JP Ver." (insert song for TOKYO MX's "Kazuhiro Teranishi Drama – Jinsei Iroiro") and "Ichiban Suki na Hito ni Sayonara wo Iou" (theme song for Shinji Nojima-scripted FOD drama "Eroi Kareshi ga Watashi wo Madowasu").
Many Japanese fans have expressed a strong desire to see the groups activities in Japan, and now through joining forces with HIAN, their activities in Japan are expected to increase even more.
As the first installment, 2nd Mini Album "REFUGE" from "MOONBIN&SANHA (ASTRO)" a unit consisting of ASTRO members MOON BIN and YOON SAN-HA, will be released in Japan with special Japan-only offers. This release, which follows the 2/11 release of "Ghost Town", is filled with MOONBIN&SANHA's unique charm, will be available at CD shops and online stores in Japan in March.
And in early April, a new Fan Club will be launched in Japan.
ASTRO is also preparing various other activities and developments with HIAN, so make sure to keep your eyes out for their "Iru-Katsu".