2022.04.01
ANIME & CULTURE
"Ano ko ni naritai" the 3rd installment of "1 PICTURE 1 STORY", an IP creation project that brings together the "Original ideas and stories" of creators active in various fields, has been unveiled on the May issue of the fashion magazine "bis"!

HIAN Corporation is pleased to announce the release of the third installation for "1 PICTURE 1 STORY," a project launched on December 1, 2021, to create new IP in collaboration with various creators active in various fields.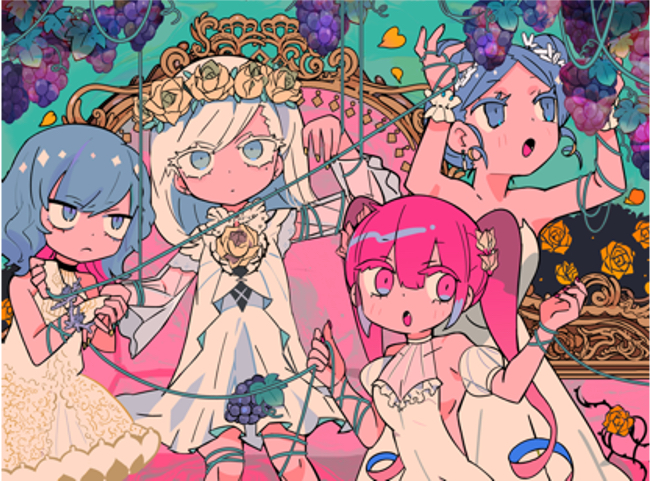 The 3rd original story, published in the May 2022 issue of "bis", was created by Tera Terada, who has worked on a wide range of illustrations, including illustrations for Ado's "Ashura-chan" Music video. With Emi Omatsu, a.k.a. Emiline, a popular YouTuber with over 1.5 million subscribers drafting the story to create "Watashitachi-no Yuujyou wa Eikyuu Fumetsu ★",a story that touches on the many concerns of the Gen Z girls.
The 3rd "inspired by" song was produced by "40mP", a leading Vocaloid P and music producer, with Suzu Yamanouchi, who is active in a wide range of fields including terrestrial TV, commercials and acting, providing vocals.
The song will be available on all major music distribution services and 1 PICTURE 1 STORY's official YouTube channel from April 20 (Wed).
HIAN Co. , Ltd, Twin Planet Co. , Ltd, Kobunsha Co. , Ltd, will continue to participate in the planning and production, with Baidu Co., Ltd, serving as the media partner for this project. This project will be further developed through a media mix of comics, webtoons, dramas and animation, as well as campaigns and collaborations with magazines and websites, and will be released worldwide.