2022.06.08
AGENT
ASTRO 2022 Japan Show <The 3rd ASTROAD to JAPAN [STARGAZER]> Official Report
・・・・・・・・・・・・・・・・・・・・・・・・・・・・・
The long-Awaited Japan Concert Attracts 40,000 People!
The members were overcome with emotion as a maximum capacity audience greeted them
・・・・・・・・・・・・・・・・・・・・・・・・・・・・・
We are excited to share the official report for ASTRO 2022 JAPAN CONCERT<The 3rd ASTROAD to JAPAN [STARGAZER]> which was held on June 3rd (Fri) and 4th (Sat).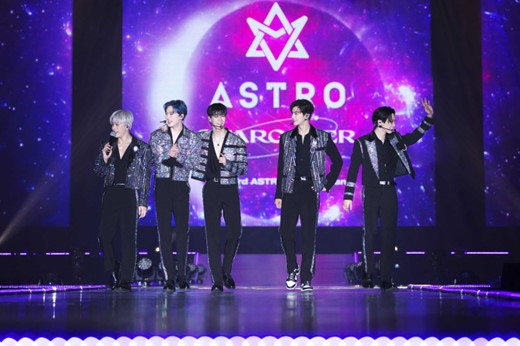 The popular Korean Boys group ASTRO, held "ASTRO 2022 JAPAN CONCERT<The 3rd ASTROAD to JAPAN [STARGAZER]>" their first solo Japan show in over 4 years at Makuhari Messe, which attracted a total of 40,000 people over 2 days.
ASTRO is a 6 member group consisting of MJ, JINJIN, CHA EUN-WOO, MOON BIN, ROCKY, YOON SAN-HA, who celebrated 6th debut anniversary in Korea this February.
While the Tokyo show of their last solo live "2018-19 ASTRO Live Tour "ASTROAD II" in Japan" was held at Zepp Tokyo, the capacity of this show showcased that ASTRO's popularity is steadily increasing.
Since ASTRO means "celestial body" in Spanish, the theme for the live performance was aptly named "STARGAZER (Astronomer)". A beautiful cinematic image of the 6 members becoming astronomers and finding the stars, colored the live performance as a side story.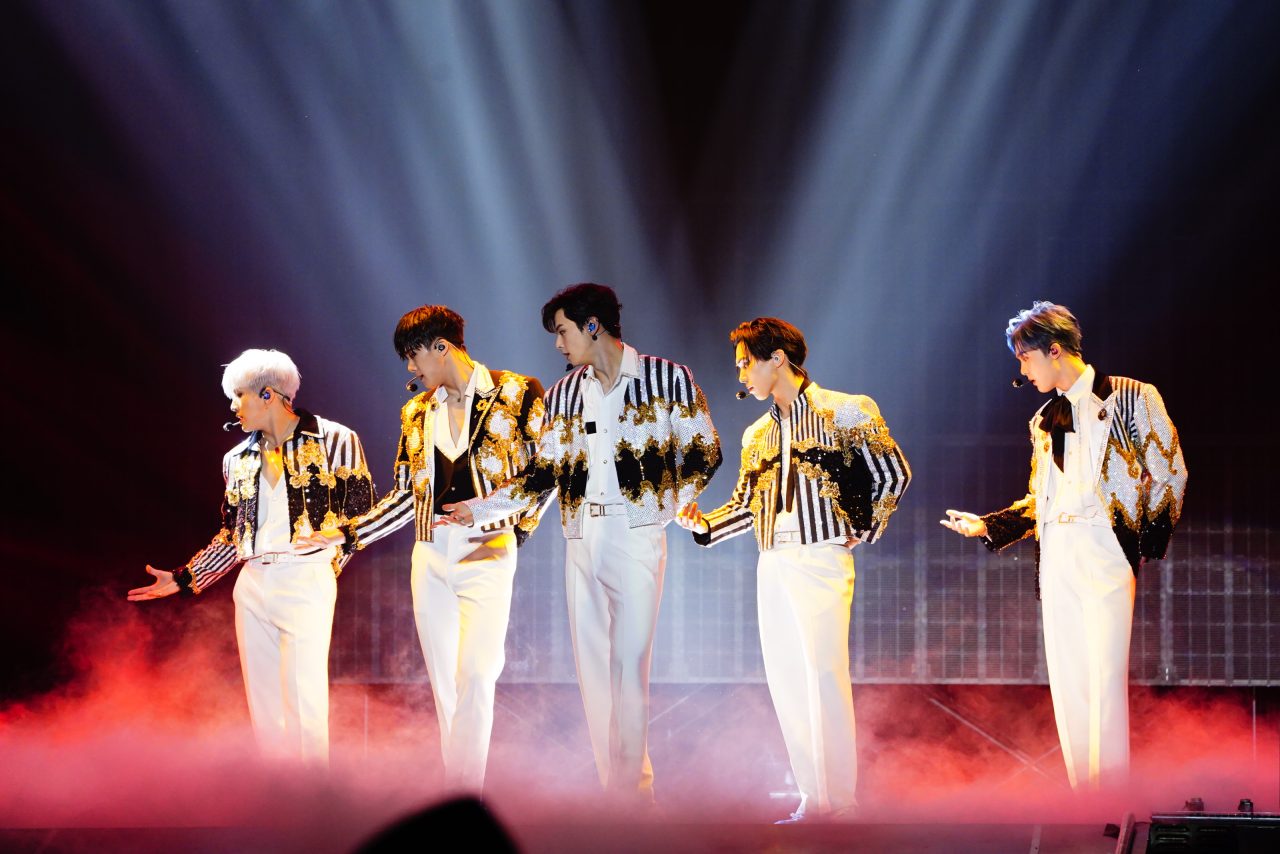 The setlist was centered around their most recent albums "All Yours (2021)" and "Drive to the Starry Road (2022)" and was "filled with feelings of missing everyone" (YOON SAN-HA), including a variety of ASTRO's charms from danceable and cute tracks to ballads. In addition, each members presence shined through in the unit and solo tracks. The composition of the show was almost identical to the show of the same title held in Seoul at the end of May. And due to MJ's enlistment into the military this past May, the group held this show as a group of 5, but their kindness towards their fans was evident throughout the videos and productions, making MJ's absence unfelt.
After opening with the dance tunes "ONE," "Moonwalk," and "MY ZONE," the group moved on to the cute "When You Call My Name" and "All Good," which is the "fans' favorite stage" (ROCKY). During "Cat's Eye (Korean original title: Puss in Boots)," a giant object of a cat in boots appeared on stage, and the members appeared donning cat ears and paw gloves for a cute fan service. This gap between their high dance skills and their cuteness, highlighted one of ASTRO's many charms.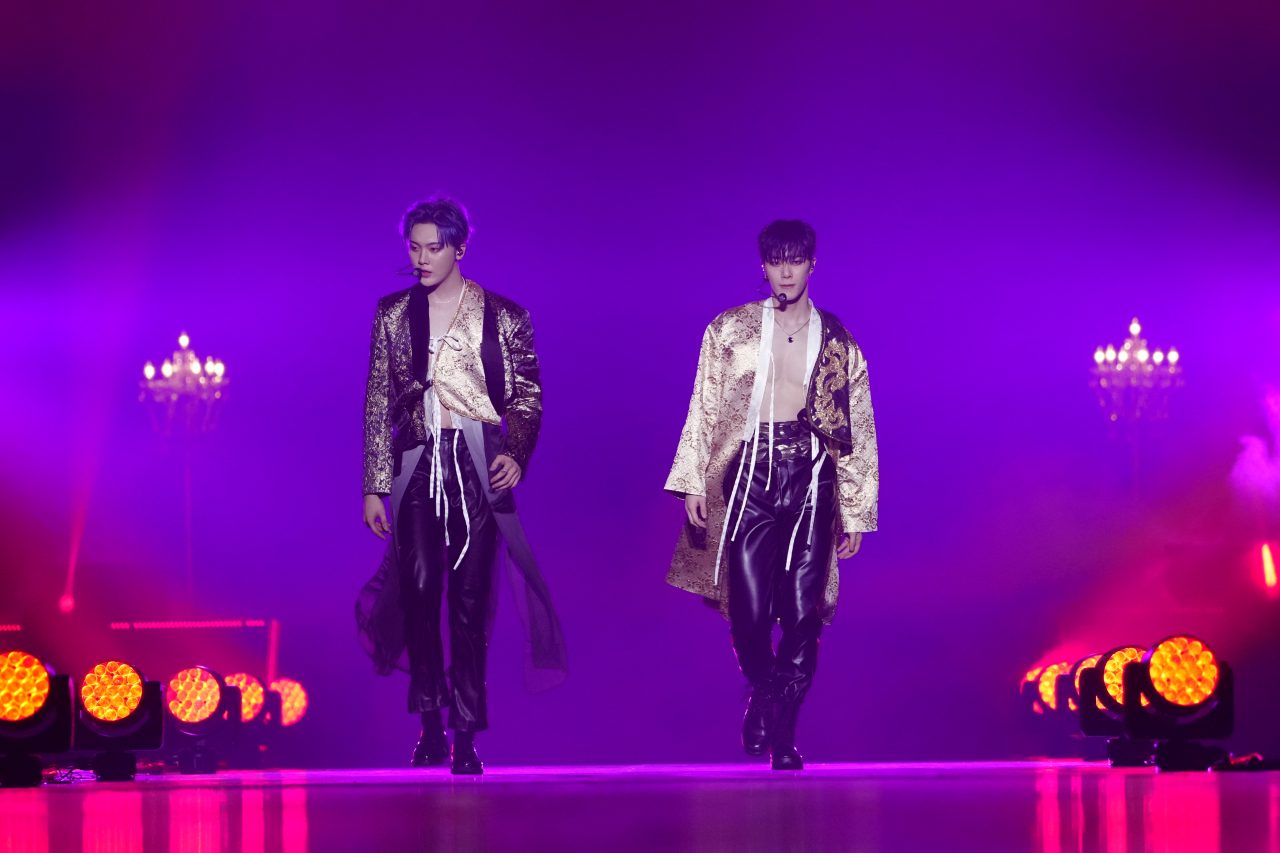 The solo and unit sections were noteworthy for their range of performances, with each day featuring a different solo track from their latest album, "Drive to the Starry Road," released in May.
Each member showcased their individual charms, with Day 1 featuring MOON BIN's sexy and passionate "Let's go ride" and JINJIN's "All Day," which through its fun performance showcased of a man's rise from an intern to a millionaire. On Day 2, YOON SAN-HA performed "24 Hours" on acoustic guitar, and CHA EUN-WOO made a heart-pounding confession as a high school student in "First Love". While ROCKY gave an emotional performance of "S#1." that took him from the peak of happiness with his girlfriend to the bottom of a breakup. And MJ, who was absent from the show, gave a VTR performance of his solo track "Story" on both days.
During the unit corner of the show, MOON BIN and YOON SAN-HA gave a dark and sexy performance of "WHO", giving off a vibe that is different from the usual ASTRO, while the rapper unit JINJIN and ROCKY got the audience excited with their funky party tune "Just Breath". CHA EUN-WOO gave a rare sight of singing Trot through performing MJ's solo track "Get Set Yo" with YOON SAN-HA.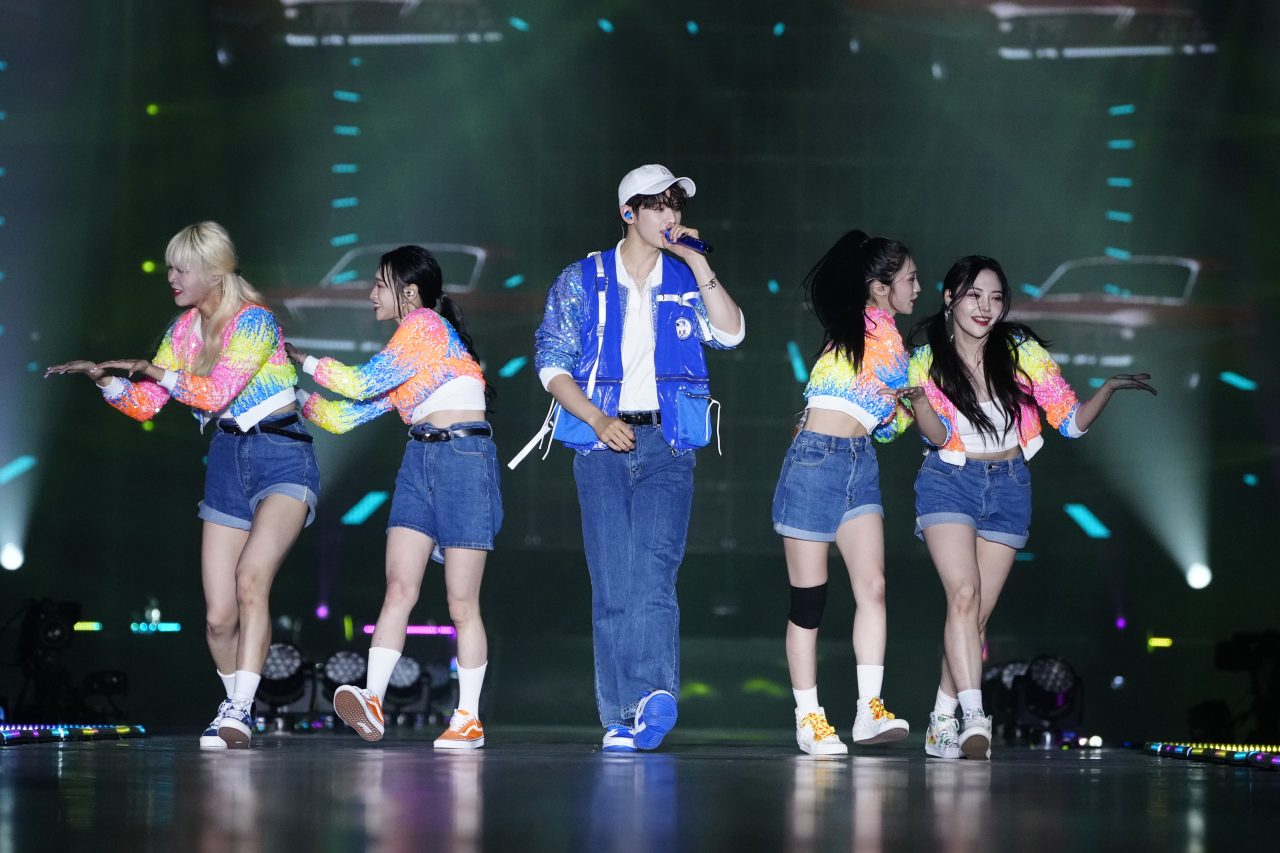 After presenting roses to the fans in "Like stars," an ending video telling a side story of astronomers who "received the light of many stars called fans and became the only ASTRO that shines among the stars" was shown, they then performed "Candy Sugar Pop," their latest song, followed by their last track "After Midnight". But in response to the extended applause from the audience, they performed a medley of "Every Minute", "You Smile", and "Confession". And for the finale, they showcased a joyful unification of "Call Out", in which MJ also appeared on video.
Although they had held fan meetings before the Pandemic, this was their first live concert in four years. The members were also very emotional in front of the largest audience they had ever had in Japan. MONNBIN said to the fans, "I am happy to be able to hold a concert in such a big venue, but I want to get closer to everyone. When this is possible, I want to look everyone in the eyes and speak with you even more. I am 25 years old now, and I thank you all for giving me such great memories at the age of 25. I am so deeply moved." And CHA EUN-WOO said, "Ever since our debut, I had always asked the members if they thought 'we can become a group that can fill a 20,000 person venue', so I am full of emotion right now. From everyone's energy, I could feel that everyone 'missed us too'. Thank you everyone, for giving us such great fortune!". YOON SAN-HA said, "We were so happy throughout the whole performance. Our one regret is that due to the current situation, we didn't get to hear your voices. While we do not currently know when our next Japan show will be, we will do our best so that we can see you in an even bigger venue", and ROCKY added, "Until now, we have received power from our fans. Now that we have grown, we would like to return the favor by delivering power and being a driving force to you all". JINJIN, the group's leader, ended the show with his message sharing his future goals, "We are full of happiness right now. Thank you so much for being the driving force that makes us run around on stage. As ASTRO we will continue to work hard and do our best. And someday, with MJ, we hope to meet everyone at a dome show!"